VOICE OF THE CHURCH
Voice of the Church is a weekly media outreach program produced by the supporting Canadian Reformed Churches in North America. At Voice of the Church the primary goal of our mission is to make known the glory of God. We are but one of many instruments, working and praying that the world may come to know Christ, our Savior, and in Him find strength, hope and joy.
Grand Valley Canadian Reformed Church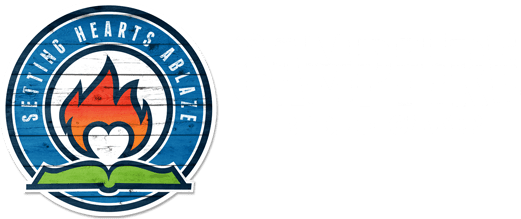 CAMPFIRE BIBLE CAMP
Markdale, Ontario
Campfire! Bible Camp is a Christian, non-profit, residential children's camp organized by the members of the Canadian and United Reformed Churches. Our purpose is to share the Gospel of Jesus Christ with children and youth by providing a safe and spiritual holiday that serves to foster Bible knowledge, active faith and the development of Christian life skills.
Grand Valley Canadian Reformed Church

STREETLIGHT MINISTRIES
Hamilton Ontario
Streetlight Ministries is a joint project of the Ancaster Canadian Reformed Church and Fellowship Canadian Reformed Church of Burlington-South. Streetlight Ministries' mission is to bring the gospel of Jesus Christ to the people of downtown Hamilton. It is the aim of STREETLIGHT MINISTRIES to use volunteers from the supporting churches to teach others the glad tidings of God 's grace, to be received by faith alone, for the salvation of all those who repent of their sins and believe that Jesus is Lord of all. (Romans 3:21-26). Presently, this work is being led by a missionary and mission worker, and by a part-time evangelist, youth program coordinator, and administrator.
Grand Valley Canadian Reformed Church